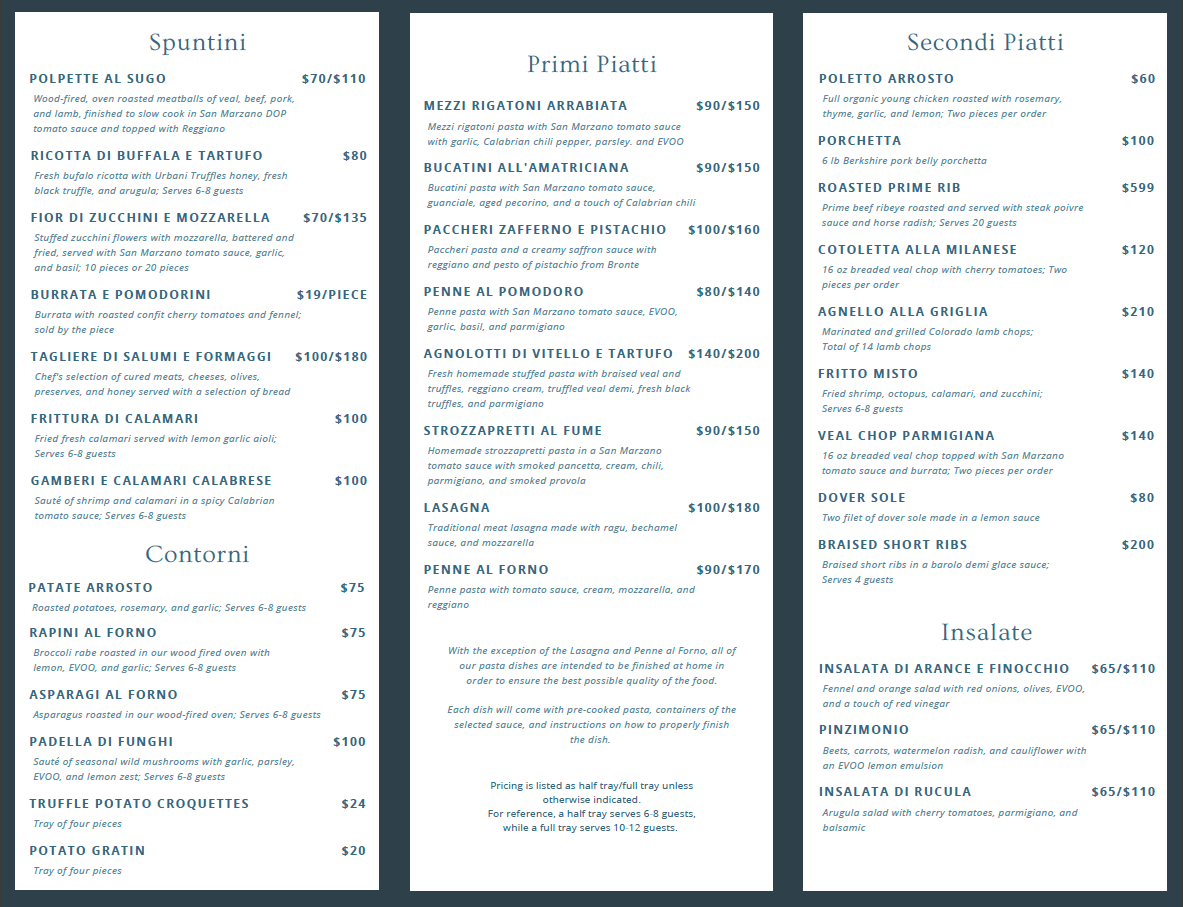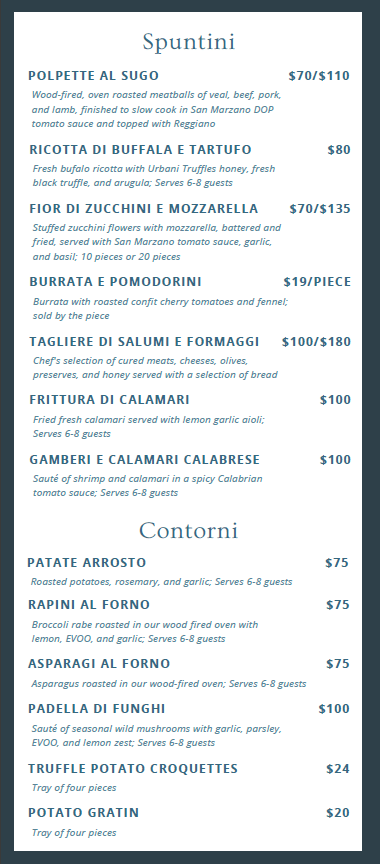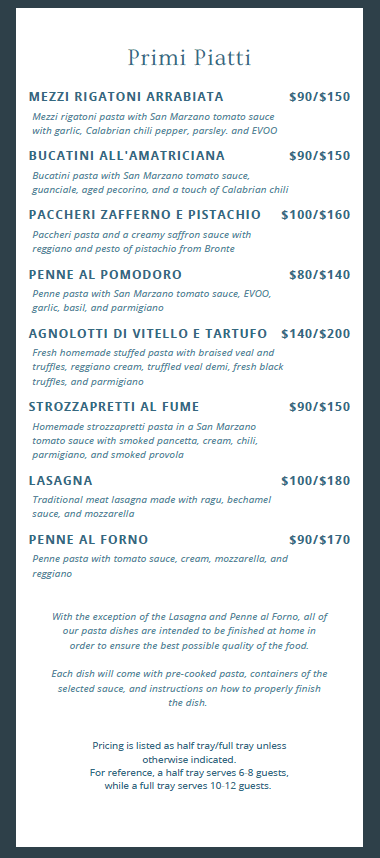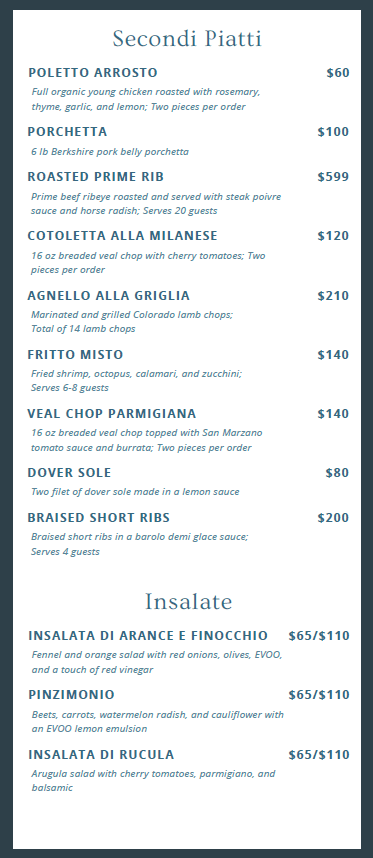 The holidays can be stressful enough,
so let us handle the food this year!
All catering orders for Christmas Eve and Christmas Day must be placed by Sunday, December 18th

For orders on additional dates, please reach out to catering@stellinany.com for further information.

All orders for Christmas Eve or Day will be available for pick-up on December 24th between 2 pm – 6 pm.
Delivery is available for an additional $30.00. All orders will be delivered between 2 pm – 6 pm on the December 24th.